We hear the term SEO every day but do you really know what it means?
According to the Urban Dictionary it's:
Like Voodoo and Witchdoctors, SEO is an evil term used to describe the ways SEO Optimizers believe they can beat the system by making you believe they know what will get your search ranking to the top. Most of the time SEO is achieved by throwing darts or mixing chicken bones with blood.
They're not wrong, but they also aren't right….
The actual abbreviation stands for Search Engine Optimization. 
Let's break it down further:
Search = Try to find something by looking or otherwise seeking carefully and thoroughly.
Engine = a machine with moving parts that converts power into motion.
Optimization = the action of making the best or most effective use of a situation or resource.
In this case, the engine is Google or Bing or whatever search engine you use. We play by Google's rules because they are the majority when it comes to search engines.
We feel SEO is a wanky marketing term used to scare business owners into thinking they need this thing…and if you have a website and digital profile, you do need SEO. BUT we don't think it relates just to your website.
Traditionally SEO is the process used to optimize a website's:
technical configuration (how it's put together)
content relevance (keywords and copy)
link popularity so its pages can become easily findable
more relevant and popular towards user search queries, and as a consequence, search engines rank them better
Search engines recommend SEO that benefits both the user search experience and the page's ranking. By featuring content that fulfils user search needs. This includes the use of relevant keywords in titles, meta descriptions, and headlines (H1), featuring descriptive URLs with keywords rather than strings of numbers, and schema markup to specify the page's content meaning, among other SEO best practices. If your head is spinning, you're not alone. It's one of the most misunderstood terms when it comes to websites and digital marketing.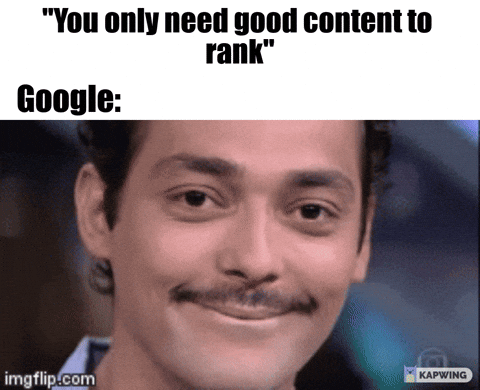 You need SEO
If you have a website, you need SEO. You can have the best looking website in the word but if the SEO isn't set up then how will people find it? Setting the foundations for your websites SEO is a leg up. Considering that Google processes billions of search queries daily, organic search results are a very large slice of a very large pie. And while there is some up-front and ongoing investment required to secure and maintain organic rankings, every click that sends traffic to your website is completely free.
We also feel SEO encompasses your entire business online profile. From your website to your social media and any other online digital profile used. Here is why:
Social media provides backlinks to your website
The copy used in your social media should reflect the messages on your website. Focusing on your sites keywords
Hashtags on Linkedin, Instagram and TikTok all created around your sites keywords
Names of images used on all socials and digital profiles. Images are the most overlooked and easy to do with relation to SEO.
File names and overall look of your designs.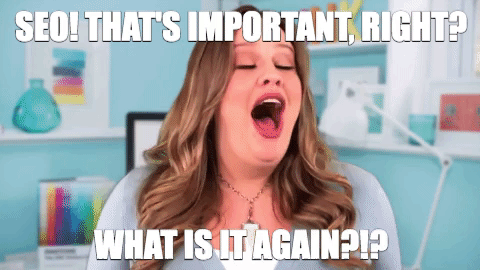 Are you picking up what we are putting down?
We are saying to fully improve your SEO, focus on your website, social media and digital profiles. It also ties in with brand consistency and messaging so you are kinda killing 2 x birds with 1 x stone. Not that we are a pack of bird killers. Have you seen our website and socials? 2 x of our staff members are parrots.
Are you interested to see how your site and digital profiles stack up?
We are here to help you reach your SEO goals with a Free Website Checkup. You get a PDF report and explainer video. All valued at $150 + GST. Totally custom and free.
HOT TIP 💡 If you need help with your SEO we work with foundations only, not ongoing SEO. When looking for an agency to play the long game with SEO for your business, look for someone that comes reccomended or works soley with SEO. As in they don't do all the things, they do SEO and they do it well.